Child Custody Attorney in Conroe, TX
Personalized Representation for Custody & Visitation in Montgomery County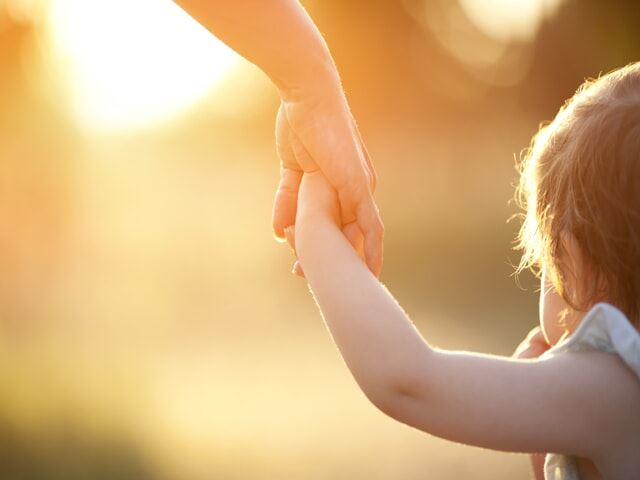 There are many common misconceptions about child custody cases here in Texas. Courts in Texas operate on the presumption that frequent contact with both parents serves the best interest of the children and that this contact is best accomplished through a joint custody agreement. However, that statement alone can quickly ignite a heated debate between parents.
To ensure that your final custody order and child support reflects what's best for you and your children, it is important to understand child custody laws and what is considered in the "best interest" of the children.
---
Don't hesitate to contact our Conroe firm regarding your specific matter.
---
Time Is the Best Thing You Can Give Your Children — Protect it!
For nearly 20 years, Bradford L. Atkinson has helped parents navigate through challenging child custody disputes. Whether it is negotiating the best possible outcome for you or defending your rights in court, Mr. Atkinson has the experience and knowledge to be effective for you in your case. Mr. Atkinson can dispel some of the myths and provide you with clear understanding and advice to negotiate the best resolution for your family.
Child Custody & Possession Laws in Texas
Custody (legally known as conservatorship in Texas) gives a parent (or parents) the right to make the major decisions about a child's education, health, welfare, and usually gives one parent the right to determine where the child will primarily reside. Possession and access, on the other hand, determines when each parent will have time with their child.
In making custody and possession decisions, the court weighs a number of factors, including the ability of the parents to put their own feelings aside and make their child's welfare their first priority. The greater the ability of the parents to communicate and reach decisions together, the greater their chance for success as joint custodians, or what Texas refers to as "joint managing conservators."
In contested cases, the court considers the following and more:
Whether each parent will encourage and foster a positive relationship between the child and the other parent.
The extent to which a parent has historically participated in childrearing over the years
The proximity of the parents' residences
If either parent has a history of abuse
Each parent's employment status
If the child is 12 years or older, the judge may also consider the child's own preferences by meeting with the child in person to determine the child's wishes as to where they will primarily reside and what possession and access the other parent will have
Is Texas a Mother or Father State?
The courts in Texas do not favor mothers or fathers. Instead, in Texas, courts base child custody case rulings on the child's best interest. Nevertheless, it is vital to understand the law regarding courts and the court's discretion when determining child custody.
A skilled Conroe child custody attorney will be able to present you in a positive light before the court. It is important that you consult a knowledgeable child custody lawyer in Conroe.
​​Joint & Sole Child Custody
In cases where allegations of violence, drug use, or child abuse are proven, the court may award sole custody to one parent and restrict the other parent's access to the child. Your child custody attorney must be prepared to answer allegations made against your character because those allegations may also affect other aspects of your parental rights. As a Conroe child custody lawyer, Mr. Atkinson has successfully represented parents on both sides of this issue: Parents with legitimate fears that their child may be in danger or at risk, as well as parents defending against false accusations made to destroy their relationship with their child.
Relocation & its Impact on Custody Orders in Montgomery, Harris, Walker & Grimes Counties
Commonly, after a divorce, disputes about a parent's ability to relocate become an issue. A parent gets what they consider to be a fantastic job opportunity and they want to revise the custody order to move the children away from the other parent. In that case, the other parent may file a request for the court to prevent a move out of state or beyond a certain distance. To win that suit, a parent must show the court a compelling reason for the relocation and request court approval.
Other times, a parent changes employment and believes that a change in the custody order is necessary to continue to foster a positive relationship between them and the children because of the distance between them and/or the new work schedule they have. If agreements cannot be reached between the parents regarding possession, the parent may file a request for the court to change the current custody order regarding possession of the children. Our firm has fought and won relocation cases for both custodial and noncustodial parents alike.
Call our child custody lawyer in Conroe today at (936) 251-0727 or contact us online to schedule a consultation and find out more about how we can help you.